3+ Things To Start Doing Now That Will Make Your Law Firm More Money
"How can I make lots of money as an attorney?"
Even if it was back in law school, you've probably googled this before.
And if you're running a solo or small law firm, you know the frustration of trying to fulfill your dream of having your own thriving, profitable firm. And you know how difficult it is to watch it not happening.
If you want to make lots of money as an attorney, you need to stop seeing yourself as an attorney. Well, as just an attorney. You're practicing the law, but you're also shouldering all the responsibilities of a business.
And those responsibilities aren't just taxes, payroll, and administrative work. A thriving, profitable business requires strategizing, evaluating, and of course, knowing:
The way your clients think and how to use that information to land more leads
How and where to spend your money to bring in the most profit
The most effective ways to make time for billable work and additional clients to grow your firm
So, here's how you really can make lots of money as an attorney:
1. Capture All Potential Income by Capturing Every Potential Client
Sounds like a no-brainer.
But so many law firms are still missing out on potential new clients – and they don't need to be. Here are some of the ways you could be too:
You're missing their calls (80% of callers won't leave a voicemail)
You aren't collecting their information in full
Your firm doesn't have sales scripting in place to sell your services
You're not using a Call Flow Blueprint
You're wasting time on people you can't help
You can't take every potential client because you don't have the time
Make Sure Your Firm Answers Every Call – The Right Way
That call you missed on your lunch break? Could have been your biggest client this year.
The caller whose phone number your receptionist forgot to take down? They're probably not going to call back on their own.
That caller who declined to schedule due to your consultation fee? Maybe you could have sold it to them with the right scripting.
Every call has the potential to grow your law firm and make you more money. Bringing in more clients is the way your law firm will grow. So never undermine the importance of a single potential new client on the line.
"It's fine, it was just one call." – Small law firm attorney struggling to grow.
Impress Your Potential Clients on Their First Call to Establish Your Firm as the Best Choice
Leave your callers with a positive, professional, and capable impression of your law firm – immediately on that initial call.
Your potential clients have a list of attorneys that they're calling through. Realistically, that first call will be their only call if your firm doesn't stand out amongst the rest (or pick up the phone). That means your customer service doesn't need to be adequate. Or without mistakes. It means your customer service needs to be above and beyond that of the competition.
Want some more help answering your phones? The Guide to 10+ Best Ways to Answer Your Law Firm's Phones
Hook the People You Can Help, And Don't Waste Time on the People You Can't
How? By completing intakes on that first call. Every time.
Completing intakes on the first call:
Filters out callers you can't help
Hooks the callers you can help
Collects the information you need to track the types of callers you get
Time is money. And as an attorney, your time is big money. If you're looking to scale your law firm, you can't waste your valuable time on (likely free) consultations for potential clients you won't be able to help.
When your potential clients get to your firm in their list of attorneys to call, you want to do everything in your power to make sure that the rest of that list gets scrapped. Scheduling a consultation alone won't do that. If you aren't the first consultation they have scheduled, you're in a tight spot.
Make your potential clients feel like they are already your clients by completing their intakes on the first call. This makes them feel like they've begun their legal process, with you.
But What If…
You don't have time to complete intakes on the spot for every potential client that calls in?
Or convince callers that your fees are well worth it?
Or catch every call?
We'll get to that later.
For now, you need to bring in more leads:
2. Get More Reliable Leads by Starting a Client Referral Program
Referrals are highly likely clients. And they're easy sells.
Clio's 2019 Legal Trends Report found that only 16% of clients seek a referral and search on their own for an attorney. That means 73% of clients who seek referrals, are choosing them.
That's a crazy big percentage. But why?
Many of your potential clients have never needed an attorney before. (It's even more likely that they've never experienced their particular case type.) For most people, finding an attorney is:
Intimidating
Complex
Stressful
High stakes
Don't forget, while this will be a business deal for you, your potential clients could have their entire family, business, or reputation on the line. They can't afford to make a mistake by selecting the wrong attorney. Choosing an attorney who was referred to them by their trusted friends or family is often the most comfortable choice that a nervous new client can make.
Set Up a Referral Program for Your Firm That Brings in Low Effort Leads
Here is a step-by-step guide for setting up a law firm referral program that actually lands more clients: Your Law Firm Is Missing Out on Easy Money (The Guide to Getting More Referrals).
But these are the basic steps you need to follow:
Develop an enticing offer
Entice your clients (Make sure the news reaches them)
Meticulously track your referrals
Follow up – The right way
Your firm is, in all likelihood, already relying on referrals in some capacity. And you know that referrals are an easy sell.
Your firm should be doing everything feasible to increase your referrals from current and previous clients.
However, no matter how good your referral program is, your clients will not refer you to their friends and family if they had a negative experience with your firm. Here's how to avoid that:
3. Improve Your Law Firm's Reputation by Communicating Effectively with Your Clients
Here's a secret most people won't tell you: Good communication is the secret sauce for law firm customer service and client experience that leads to positive reviews and more referrals.
Not only is failure to communicate a top bar complaint, it's a top complaint everywhere.
Take a look through the reviews for some of your competition. You'll notice communication (or lack thereof) coming up time and time again. And don't overlook the power of reviews for attorneys.
View Situations From Your Client's Perspective to Know What They Want
You're working around the clock on cases. And sure, you might get emotionally involved in some of those cases. But you're not sitting around by the phone waiting to hear what's happening with one specific case that could change the course of your life.
Your clients are.
It's easy to lose perspective, or just lose track of how long it's been since you've spoken with a client. You know you're working on their case doing everything you can for them. You know the law and you're practicing it.
But remember, if you want to make lots of money as an attorney, you can't forget that your law firm is a business. And you need to treat it that way.
Understand That Your Clients Need to Hear From You, No Matter What
Do your clients constantly call you or your office just asking for updates on their cases? That's a bad sign.
That client is anxious and on edge wondering when they'll hear from you and wondering what's happening with their case. Quite frankly, if you haven't reached out to them, there probably isn't anything going on with their case. And no news to share with them. But for your clients, "no news" is news:
I'm still working on paperwork
We haven't heard back from the opposing party
Etc.
Even a simple, "No news yet" works for an update.
Set Communication Expectations to Reduce Your Clients' Stress.
Make it clear when your clients will hear from you. And follow through.
There are a few ways to do this.
Set a regular check-in schedule. An example would be: You'll reach out to your client every Friday to update them regardless of any activity with their case.
Set individual schedules for clients based on the unique dynamics of their cases.
Regular check-ins are easy to delegate to your receptionist. Instead of emailing or calling clients every week yourself, have your receptionist send and make emails and calls for your clients when you don't have updates.
For many cases, you'll want to reach out to your client when you have an update even it's before your scheduled time. Whatever you choose to do, make sure your clients know when they will hear from you. And always follow through.
4. Save & Make Money by Outsourcing or Delegating Your Administrative Work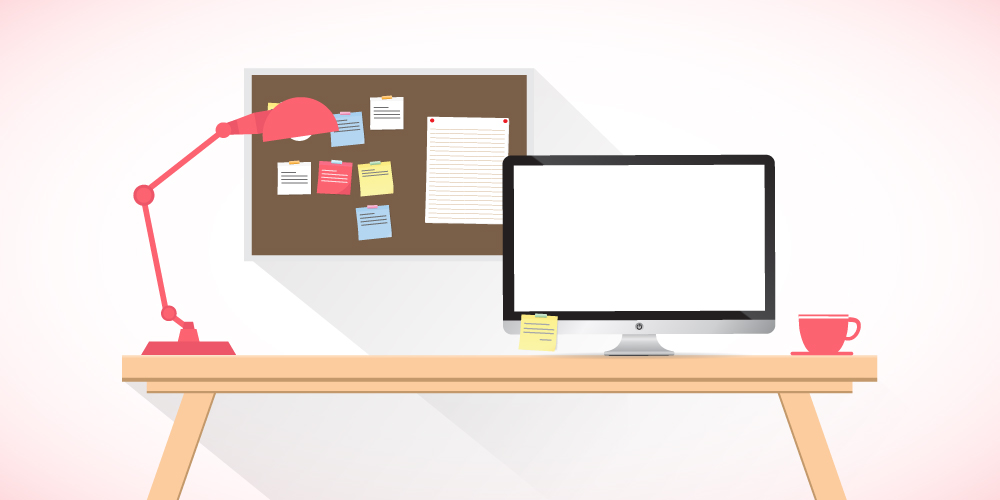 This is one of those "Spend money to make money" situations.
Completing intakes?
Answering phones?
Scheduling appointments?
Answering FAQ's?
Processing payments?
Providing directions to your office?
Adding leads to your CRM?
Making outbound calls?
All of these are:
Not billable work
Time-consuming
Unpredictable
Not worth your time
The reality is, you should have pretty much anyone else doing this type of administrative work. Any professional, that is. (Not your well-meaning spouse.)
Any time you spend on administrative work is time you can't spend on billable work.
And if you want to make lots of money as an attorney… you need to be doing more billable work.
The only question you need to ask is:
"Who do I outsource my administrative work to?"
And you have options. No one solution can claim to be the best solution for every firm.
You could hire an in-house receptionist
Delegate work to your paralegal
Or outsource to a virtual receptionist company
Virtual Receptionists
Your best bet is likely a legal specialized virtual receptionist service like Back Office Betties. This is because legal virtual receptionists can handle your administrative work for you at a fraction of the cost of your other options. Without slashing the quality of service or missing the legal expertise that you need.
Back Office Betties hires receptionists with experience in the legal industry and provides ongoing legal, sales, and customer service training for all staff.
All of Betties' receptionists complete custom training courses for each and every firm we work with, to ensure the same level of familiarity as someone sitting at your front desk.
In-House Receptionist
An experienced in-house legal receptionist will be able to provide a great level of customer service and handle your administrative work flawlessly as well. The biggest difference is: value.
The average cost of an in-house receptionist is $4,123.60/month. (For reference, Back Office Betties' plans range from $309 – $1,699/month.)
Unfortunately, in-house receptionists take lunch and bathroom breaks, step away from the phone, and call in sick. And that's more than reasonable behavior. But remember, every missed call is a potential client lost.
If you want to make a lot of money as an attorney… Start seeing dollar signs every time the phone rings.
Already have an in-house receptionist that you can't live without?
Consider a virtual receptionist service to back up your phones when they aren't available.
Paralegal
The major downside of delegating administrative work to your paralegal is that they have the ability to take significantly more substantial work off of your plate. Leaving you with even more time to spend on billable work. Not to mention, your paralegal is a pretty expensive receptionist.
But again, anything is better than doing it yourself.
. . .
The biggest roadblocks small and solo attorneys face while struggling to grow their firm are landing clients and not having enough time to do billable work.
If you want to make lots of money as an attorney, you need more clients. And you can't take on more clients if you don't have the time to work on their cases.
Request a call with our Growth Solutions Strategist today to strategize the best steps for your firm to start landing more clients and making more money.
https://backofficebetties.com/wp-content/uploads/2021/05/1065667_MakeMoreMoneyBlogRB_1000x528_v2_051221.jpg
528
1000
Rachel Bauer
https://backofficebetties.com/wp-content/uploads/2023/10/Back-Office-Betties-Primary-1.svg
Rachel Bauer
2021-05-18 10:00:46
2023-12-04 18:29:42
3+ Things To Start Doing Now That Will Make Your Law Firm More Money